Security and Surveillance Solutions Like No Other
Proven technology. Unrivaled performance. Trusted partner.
Hanwha Vision Cybersecurity
At Hanwha Vision, cybersecurity begins at the product development stage and continues on long after a product has reached its end of production. Our innovative hardware technologies and usage of cybersecurity best practices ensure that network and IP camera devices meet the highest levels of security achievable.
The Hanwha Vision Security Policy

Client
Complex password policy

HTTP/HTTPS
Encrypted video data transmission

Web Server
No backdoor via Telnet/SSH

Application
Encrypted firmware

Database
Database encryption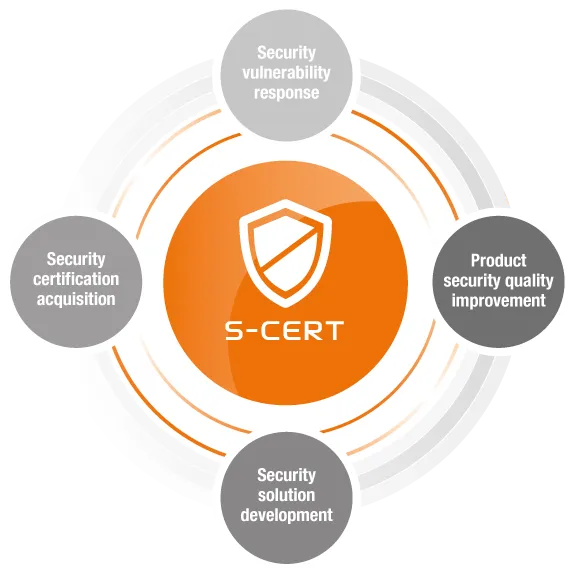 Hanwha Vision's S-CERT
Hanwha Vision's Security Computer Emergency Response Team, S-CERT, is dedicated to designing proactive safeguards against unauthorized device access and intrusion as well as addressing security vulnerabilities found in Hanwha Vision's WISENET products.
The latest example of Hanwha Vision's commitment to driving industry-wide standards and best practices in cybersecurity is the company's new role as a CVE Numbering Authority (CNA). Authorization as a CNA allows Hanwha Vision to work with the Common Vulnerabilities and Exposures (CVE®) program to identify, define, and catalog publicly reported cybersecurity vulnerabilities. All information is then shared, assigned, and published to a CVE List that feeds the U.S. National Vulnerability Database (NVD), all for the collective benefit of the international information technology (IT) and cybersecurity communities.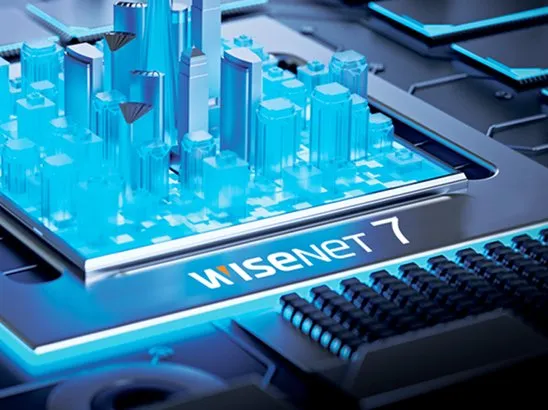 Wisenet 7 SoC
At the heart of Hanwha Vision's new product development is the Wisenet 7 System on a Chip (SoC). Developed in-house and built in Korea, we're continually enabling new features and analytics.
Wisenet 7 is our most technology-intensive, innovative and feature-rich SoC…proving the biggest ideas often have the smallest beginnings…
Hanwha Vision's Wisenet 7 SoC: Excellence through innovation in image quality, cybersecurity and analytics.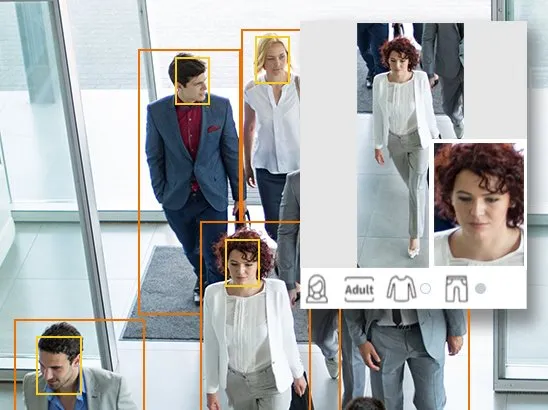 License-free Wisenet AI Analytics
By being able to distinguish vehicles and humans from other objects, Wisenet cameras equipped with edge-based AI analytics reduce the occurrence of false alarms derived from the use of motion detection while increasing operational efficiencies in forensic review.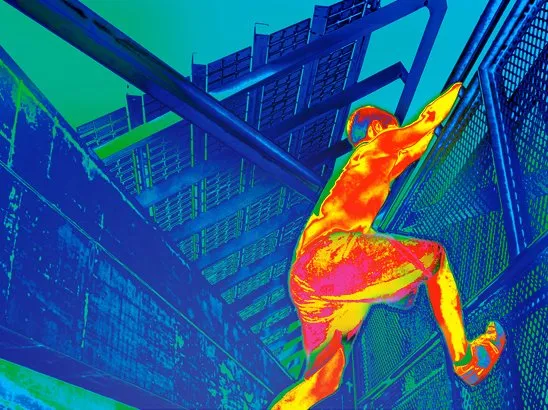 Wisenet Thermal Cameras
Thermal cameras are capable of identifying people and vehicles from extremely long distances. Their ability to see in complete darkness and through some visual barriers is also ideal for 24 hour surveillance of areas with critical infrastructure.
Hanwha Vision thermal and radiometric camera devices identify objects at distances of up to 1.9miles (3157m) away in all weather conditions and can monitor facility temperatures for signs of danger with temperature change detection analytics.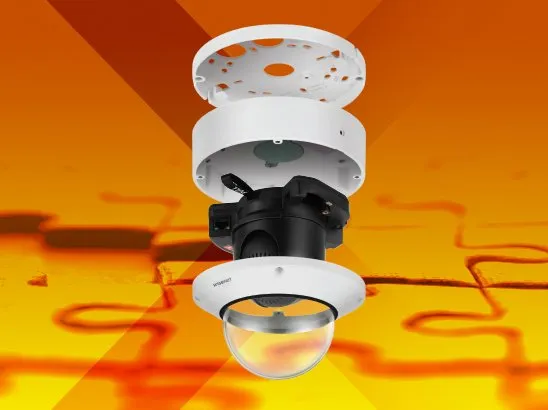 Wisenet X series PLUS Modular Camera Design
Wisenet X series Plus cameras combine the power of Hanwha Vision's Wisenet chipset with an innovative modular design that lowers overall cost of installation, configuration, and maintenance while increasing the performance, feature-set, and survivability of our X series product line.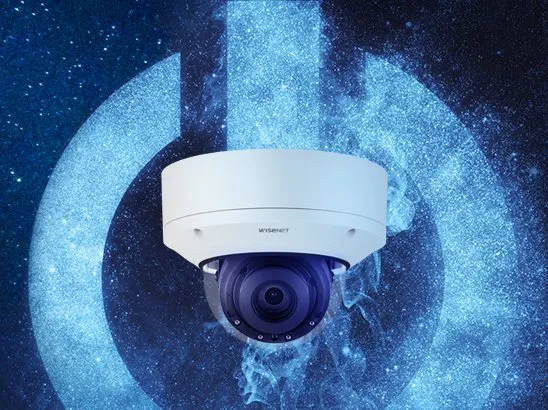 Wisenet PoE Extender Cameras
PoE Extender camera devices provide an additional PoE output at the base for connection of additional PoE cameras and devices at distances of up to 80 meters.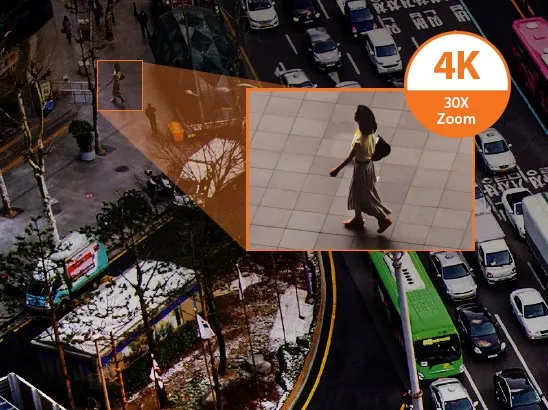 Wisenet PTZ PLUS Cameras
Wisenet 7 powered PTZ PLUS cameras deliver up to 4K resolution, 30x zoom in a compact and lightweight package that is easy to install. These cameras also feature increased tilt ranges, 360° endless panning, and high powered IR illumination that allow monitoring objects up to 200 meters away, even in complete darkness.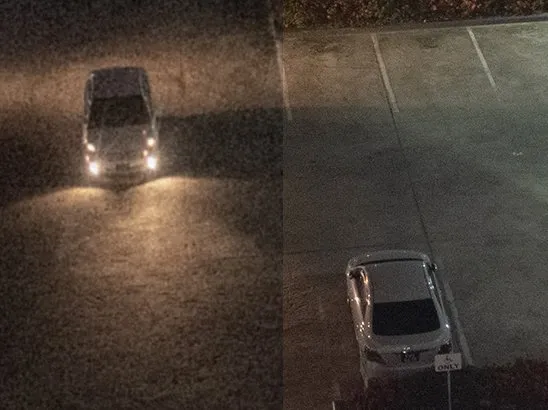 Wisenet extraLUX Cameras
Wisenet extraLUX cameras utilize 1/2″ CMOS sensors to capture sharp and crisp images even in the darkest environments.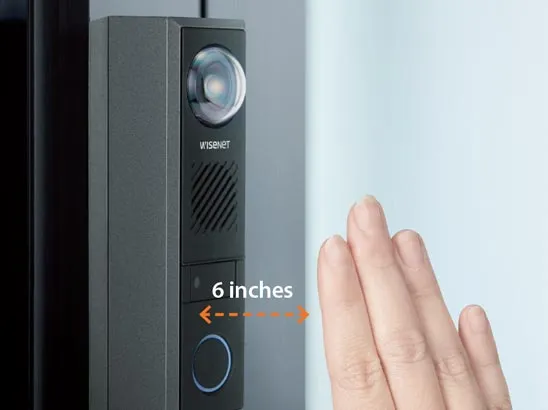 Smart Network Intercom Station
Driven by an increased awareness of the safety risks from high-touch surfaces, Hanwha Vision's new TID-600R Network Intercom Station delivers a public health-focused security solution.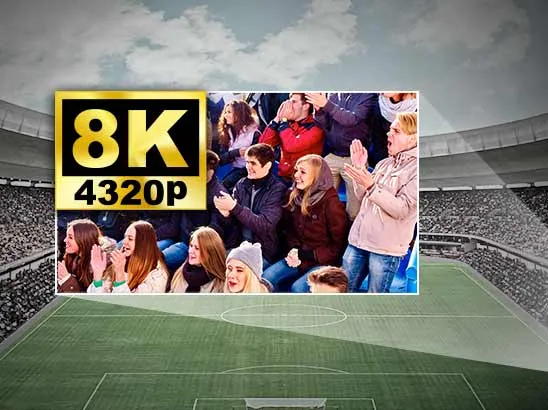 8K Resolution
Hanwha Vision's 8K (33MP) camera allows you to digitally zoom to areas of an image without losing resolution. Our 8K cameras provides a powerful alternative to traditional multi-camera installations.